Our Journey
Schneider Tree Care began with a simple question from our CEO, Erich Schneider, to his Pastor: "Should I go into full-time ministry or start a business?" Acting on his Pastor's advice, Erich ventured into tree care services. Despite initial challenges, Erich honed his skills and eventually brought his brother on board, who now serves as President of our operations.
Rooted in Reliability
Our dedication to showing up when promised and delivering on our commitments has set us apart in the tree care industry. In the early days, clients often shared their frustrations about other companies' unreliability. Schneider Tree Care has always been different, and we've built our reputation on dependability and trust.
Expanding Our Canopy
Four years into our journey, we met an experienced tree care professional at a conference who later became our partner. This partnership helped us merge our expertise and resources, allowing Schneider Tree Care to expand and flourish. Today, we serve clients in Greenville, Inman, Salem, SC, and Charlotte, NC.
Growing Together
Over the past 25+ years, Schneider Tree Care has grown from a small startup to a thriving company with 70 employees across multiple markets. Our success is built on a foundation of hardworking individuals who share our commitment to teamwork and core values. We are proud of our journey and excited for the future as we continue to grow and serve our communities.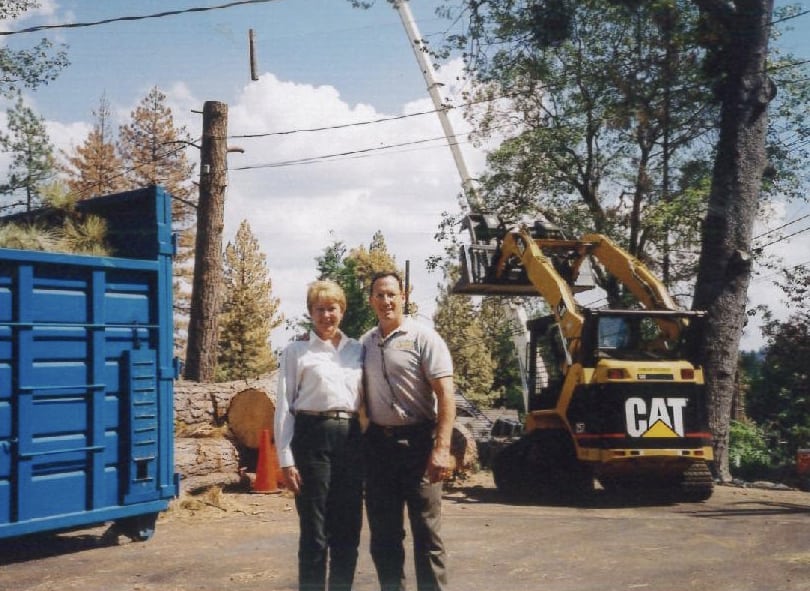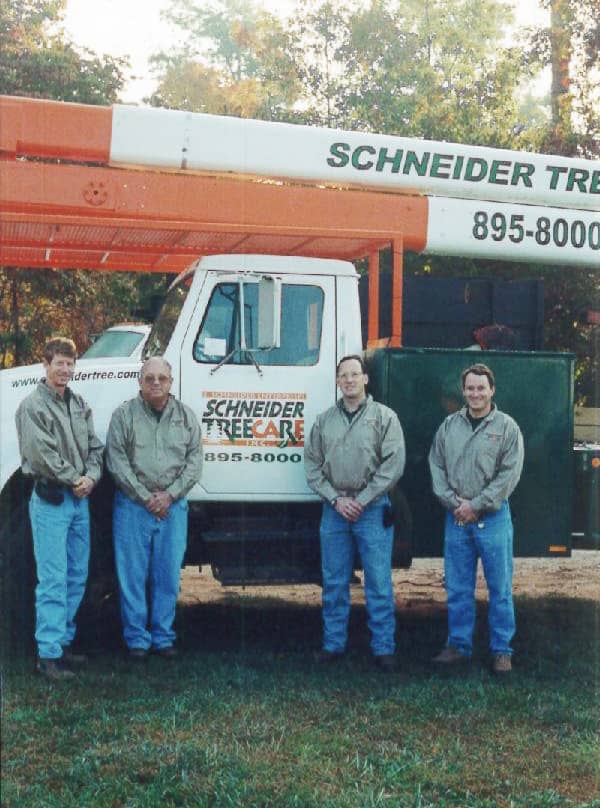 Most people, have an understanding of right and wrong. And, you might think that "do the right thing' is trite, simple. But when we look at how we do business and put these words into a business perspective (how we care for a client) it has huge implications. We tell our people to do the right thing. If our team damages something, the wrong thing is to hide it–they know that. They know the right thing is to get to the job on time, to make sure that everyone in the group is doing what they are supposed to be doing (wearing hard hats, safety glasses, etc). We felt that "do the right thing" would be a great start to our core value system.
I chose the word 'fanatical' because is was a big and extreme word. When it comes to taking care of our clients, it's fanatical, it's above and beyond. We're going to do more than anyone else to make sure our clients are satisfied. We will do whatever it takes to keep them happy from how we sell the job in the beginning, to how we schedule the job, to the call back at the end of the job to find out if they were satisfied with their service. We want to make sure we are serving our clients fanatically well.
In a tree care company, safety is a big deal. When you are putting someone 70-80 feet high up in a tree with a rope and a chainsaw in their hand, things could go wrong. I never want to make the phone call that a son or husband was hurt on the job. So, we are very serious about our training and about cultivating a culture of safety. There is a definite danger in providing tree care service but we can mitigate much of that through training and maintaining a safe culture.
This one was added last as a result of feeling like we were missing one more core value. As we grow, we are always pursuing to be greater than we are today. People might say, "I'm doing all I know how to do" and that's fine but we can still grow and learn beyond what we know today. Pursuing excellence is learning how to do more.
At Schneider Tree, we ARE our brother's keeper and we have each others back. If someone is doing something that is unsafe or not showing up on time, it doesn't help them and it doesn't help the team. So when it comes to team first, we are going to do what the team is doing, not march to our own drum. Having a team that cares about you helps you to go forward in life. We feel we are more than just a workplace. We are a team of guys doing things that are extraordinary.
Partnering With the Community
YMCA Greenville
Camp Marietta
Center for Developmental Services
City of Belmont
Taylors Elementary
Greenville Council of Garden Clubs
Camp Greenville
Mini Miracles Farm
Daniel Stowe Botanical Gardens
Steve Smith Family Foundation 
Bob Jones University 
Miracle Hills Industries
Generous Garden Project
Roper Mountain Science Center
Safe Harbor
TREESC
South Carolina Governor's School
Biltmore House
Trees Upstate
Town of Matthews
City of Greenville
Furman University 
Milliken