A Seed of an Idea - A Message from our CEO, Erich Schneider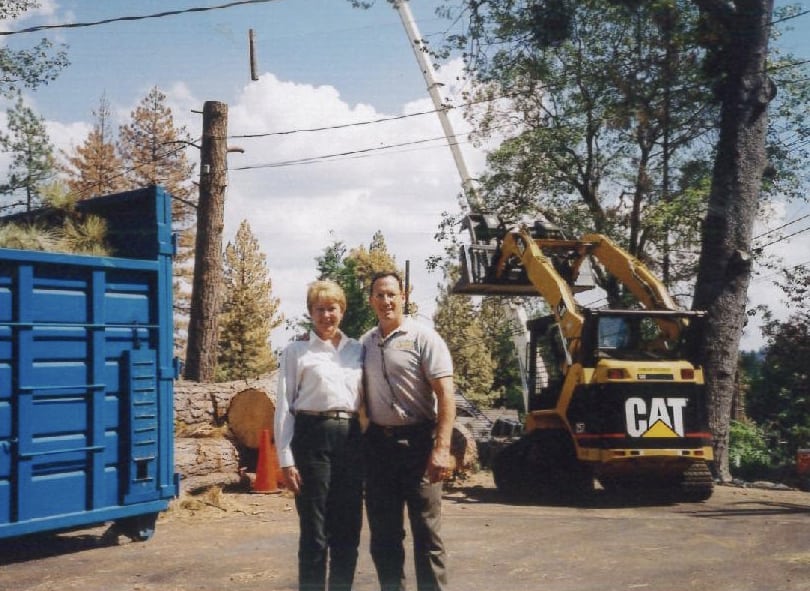 I was a stay-at-home dad who had attended Bible college, traveled on many mission trips around the world, and was considering my next steps. One day I asked my Pastor, "should I go into full-time ministry or start a business"? He told me to start a business and, by faith, I acted on his counsel.
Shortly after that conversation, a buddy of mine mentioned that he had a tree he needed to be taken down and I remember thinking, "how hard could tree work be"? I knew how to fix chainsaws (we cut a lot of firewood growing up), but I didn't know anything about climbing trees. I had climbed trees as a kid so I thought I could probably figure it out. Although I did almost everything wrong in removing that tree, I began seeking further opportunities to remove trees and later brought my brother on to help me part-time. After we had worked together for a short time we both began to realize we would have to do this full-time. Today, my brother is the President for our entire operation.
Getting Rooted in Tree Care Service
I began to study tree removal articles and books, learning how ropes were tied and how the special climbing gear was to be used. I began putting my learning into practice. I learned very early that in order to get good work all I had to do was show up when I said I would and do what I said I was going to do.
At that time, the chief complaints I heard from customers and clients were things like, "I called five other guys and you were the only ones that showed up" or "I have given the job out twice and no one has shown up to do the job".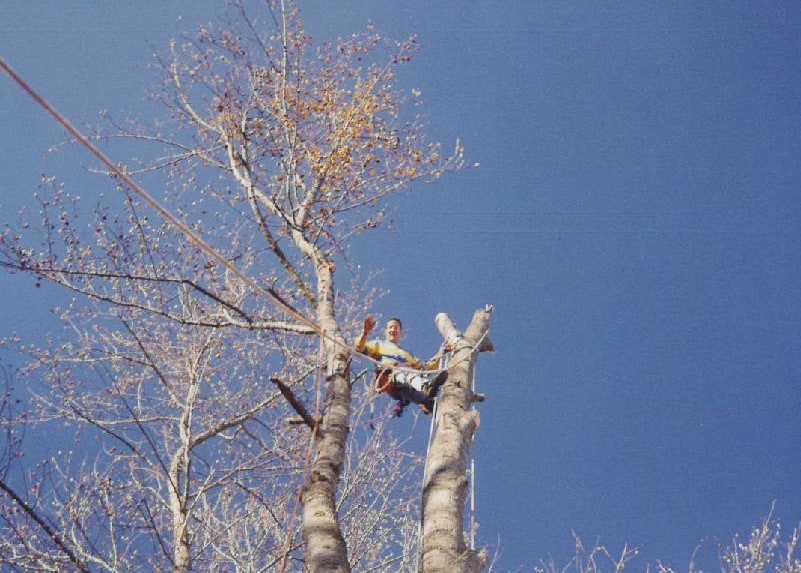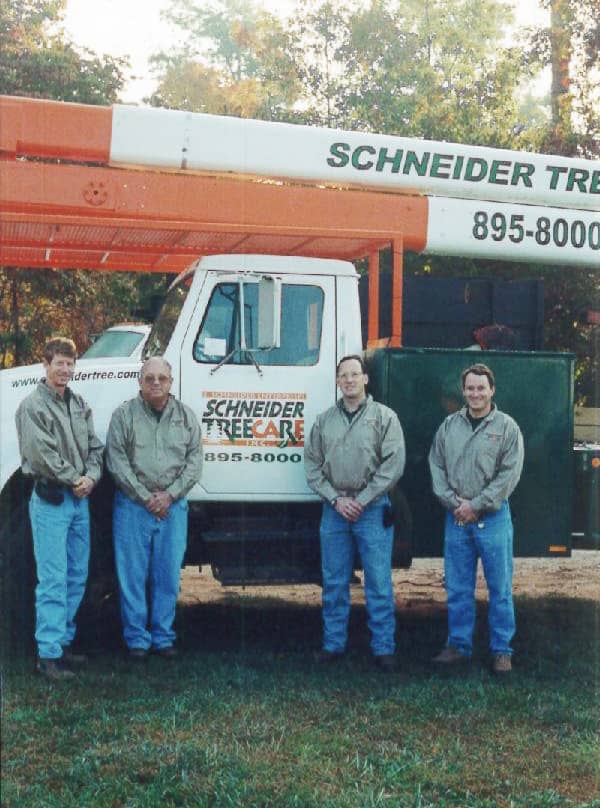 About 4 years into it, I attended a conference where I met a man from another tree company in town. He was experienced and I watched him effortlessly climb a tree and I remember thinking, 'if I could get him on my team, we could really go forward'.
He agreed to work with me and after 6 months, we decided to merge our companies together and he became a partner in Schneider Tree Care.
We continued to grow and seek out new business opportunities and built many relationships along the way. Through some of these relationships, we were able to extend our reach beyond Greenville to include Inman, SC, Salem, SC, and Charlotte, NC.
In 20 years we have grown from a small startup to 70 employees in multiple markets. We have done that by employing hardworking people who understand that we are a team and are committed to our core values.
Most people, have an understanding of right and wrong. And, you might think that "do the right thing' is trite, simple. But when we look at how we do business and put these words into a business perspective (how we care for a client) it has huge implications. We tell our people to do the right thing. If our team damages something, the wrong thing is to hide it–they know that. They know the right thing is to get to the job on time, to make sure that everyone in the group is doing what they are supposed to be doing (wearing hard hats, safety glasses, etc). We felt that "do the right thing" would be a great start to our core value system.
I chose the word 'fanatical' because is was a big and extreme word. When it comes to taking care of our clients, it's fanatical, it's above and beyond. We're going to do more than anyone else to make sure our clients are satisfied. We will do whatever it takes to keep them happy from how we sell the job in the beginning, to how we schedule the job, to the call back at the end of the job to find out if they were satisfied with their service. We want to make sure we are serving our clients fanatically well.
In a tree care company, safety is a big deal. When you are putting someone 70-80 feet high up in a tree with a rope and a chainsaw in their hand, things could go wrong. I never want to make the phone call that a son or husband was hurt on the job. So, we are very serious about our training and about cultivating a culture of safety. There is a definite danger in providing tree care service but we can mitigate much of that through training and maintaining a safe culture.
This one was added last as a result of feeling like we were missing one more core value. As we grow, we are always pursuing to be greater than we are today. People might say, "I'm doing all I know how to do" and that's fine but we can still grow and learn beyond what we know today. Pursuing excellence is learning how to do more.
At Schneider Tree, we ARE our brother's keeper and we have each others back. If someone is doing something that is unsafe or not showing up on time, it doesn't help them and it doesn't help the team. So when it comes to team first, we are going to do what the team is doing, not march to our own drum. Having a team that cares about you helps you to go forward in life. We feel we are more than just a workplace. We are a team of guys doing things that are extraordinary.
Partnering With the Community
YMCA Greenville
Camp Marietta
Center for Developmental Services
City of Belmont
Taylors Elementary
Greenville Council of Garden Clubs
Camp Greenville
Mini Miracles Farm
Daniel Stowe Botanical Gardens
Steve Smith Family Foundation 
Bob Jones University 
Miracle Hills Industries
Generous Garden Project
Roper Mountain Science Center
Safe Harbor
TREESC
South Carolina Governor's School
Biltmore House
Trees Upstate
Town of Matthews
City of Greenville
Furman University 
Milliken
About Us
A Seed of an Idea - A Message from our CEO, Erich Schneider
Getting Rooted in Tree Care Service
Branching Out
Our Core Values
Do the Right Thing
Fanatical Client Service
Culture of Safety
Pursuit of Excellence
Team First