A Seed of an Idea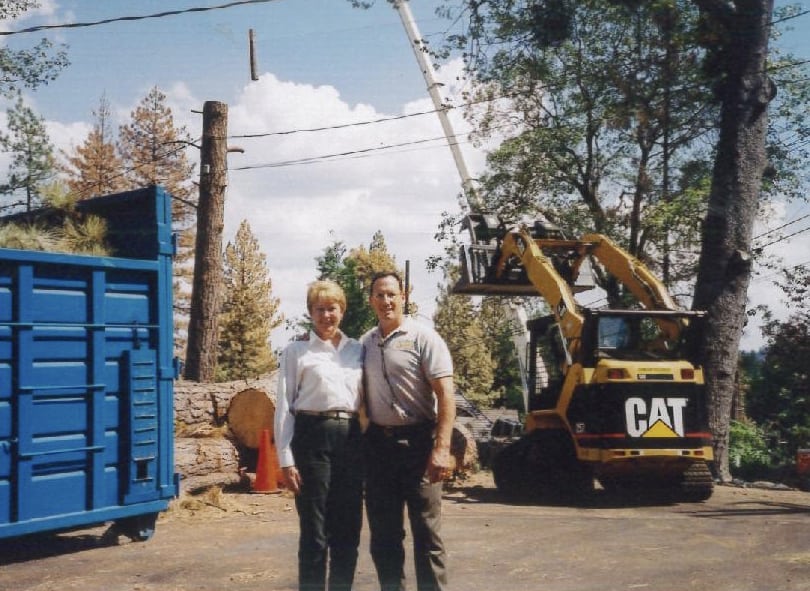 I was a stay-at-home dad who had attended Bible college, traveled on many mission trips around the world, and was considering my next steps. One day I asked my Pastor, "should I go into full-time ministry or start a business"? He told me to start a business and, by faith, I acted on his counsel.
Shortly after that conversation, a buddy of mine mentioned that he had a tree he needed to be taken down and I remember thinking, "how hard could tree work be"? I knew how to fix chainsaws (we cut a lot of firewood growing up), but I didn't know anything about climbing trees. I had climbed trees as a kid so I thought I could probably figure it out. Although I did almost everything wrong in removing that tree, I began seeking further opportunities to remove trees and later brought my brother on to help me part-time. After we had worked together for a short time we both began to realize we would have to do this full-time. Today, my brother is the Operations Manager for our entire operation.
Getting Rooted in the Tree Care Service
I began to study tree removal articles and books, learning how ropes were tied and how the special climbing gear was to be used. I began putting my learning into practice. I learned very early that in order to get good work all I had to do was show up when I said I would and do what I said I was going to do.
At that time, the chief complaints I heard from customers and clients were things like, "I called five other guys and you were the only ones that showed up" or "I have given the job out twice and no one has shown up to do the job".
We didn't always do everything perfectly but we got better every day. As we began to truly serve our clients, we began to grow and take on more clients.
Branching Out
About 4 years into it, I attended a conference where I met a man from another tree company in town. He was experienced and I watched him effortlessly climb a tree and I remember thinking, 'if I could get him on my team, we could really go forward'.
He agreed to work with me and after 6 months, we decided to merge our companies together and he became a partner in Schneider Tree Care.
We continued to grow and seek out new business opportunities and built many relationships along the way. Through some of these relationships, we were able to extend our reach beyond Greenville to include N Charleston, SC and Charlotte, NC.
So, in 20 years we have grown from a small startup to 70 employees in 3 different markets. We have done that by employing hardworking people who understand that we are a team and are committed to our core values.