Emerald Ash Borer is moving South, just like Lebron James is moving West. Sadly, they bring no titles or rings; only destruction comes along with these guys! Emerald Ash Borer (or EAB) has been moving South since 2002 when it was discovered in Michigan. Ever since then, they have cost an estimated $10.7 billion dollars to local economies; that's almost 70x Lebron's new contract!
The fortunate fact about Emerald Ash Borer is that with early detection the treatment options are numerous. Many state agencies and homeowners don't realize that they could prevent millions of dollars worth of Ash tree removals with some simple prevention measures.
Step 1
Identify the Ash trees in your area or on your property. Ash trees have a few characteristics that can be used to identify them. The leaves of the Ash tree are compound, which means there are multiple leaflets on one stem. The bark of the Ash is geometric, usually formed into ridges or diamond-shaped patterns. All Ash trees have branches that are opposite to each other, which means you will usually see the branches form on either side of a scaffold branch. Identification is key since Emerald Ash Borer only affects Ash trees!
Step 2
Determine if the tree is worth treating. Treating an Ash tree can be very expensive and time-consuming. The last thing you want to do is treat an Ash tree that has too many issues already. Examples of Ash trees that should not be treated are trees with structural issues, insect infestations other than EAB, as well as poor health. Trees with multiple issues will not survive the onslaught that can be an EAB infestation.
Step 3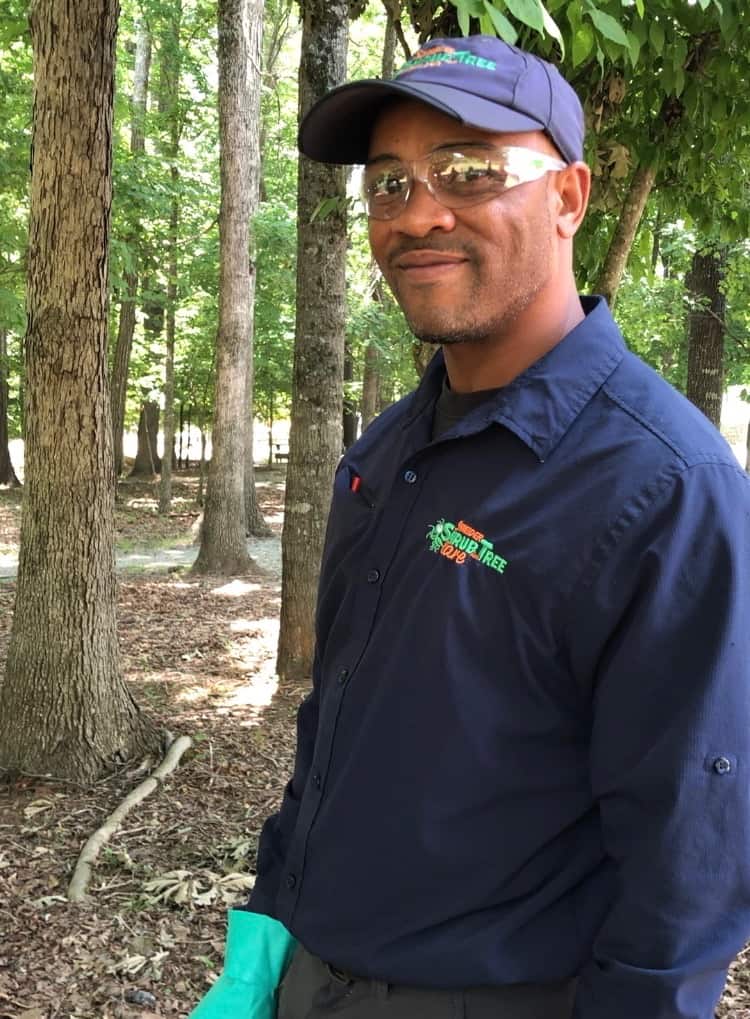 Keeping the tree as healthy as possible is probably the most important part of the treatment process. Commonly, trunk injections for EAB will happen every one to two years. What happens during application window will determine the outcome of the tree. Starting a program to keep the tree fed with nutrients, keep Ambrosia beetles away, and regulate growth are all the most important parts of keeping your Ash tree a viable part of your landscape.
Be like Lebron and don't let free agency pass you by! Put your Ash trees on a program to keep them healthy for the next season. Contact our tree service professionals today and let our arborists help you with a program that is right for you.
Emerald Ash Borer is Moving South
Step 1
Step 1
Step 3